Why we launched Teon under a pure subscription model
So Teon is released to the world, finally. As founder and ex-ceo of Lakoo which developed Teon, i'm supposed to be excited. But a surreal feeling pervades.

Before the launch actually arrives, i thought i would have written about the obstacles we have faced in the 5-year journey. But now it does become a reality, the odds don't matter any more. Gratitude is all that remains. i would like to thank all my colleagues for their professionalism in operating Teon, this time to 150+ countries in 7 languages; and the design, technical and graphics colleagues' hard work in the 4-year development cycle before our trial launch in Taiwan and Hong Kong last year.
Allow me to introduce, Teon is an MMORPG on mobile. i'm not going to talk about the gameplay, storyline, artwork and sound effects here, not that they are not attractive, but that in the modern game market, titles with extremely high quality graphics and super huge scale have become a common thing. We still strive to do our best, but it has become fundamental. So instead i would explain why we chose to launch Teon under a subscription model.
My gratitude goes to everyone who helped bring Teon to the world.
It was in the WWDC last year that Apple announced subscription model would be available for games and all other app categories. It was not a big news — chances are that you were not aware of it. Even game developers were not excited about it, after all, the industry has turned almost completely to free-to-play, with few paid-download titles remain. But to us in Lakoo, it was huge. By that time, we had been developing Teon for 4 years and just trial launched on Android in Taiwan and Hong Kong. We really wished to launch on iOS but without native support for subscription model, a lot of modifications were needed and more importantly, we would be forced to compromise our dream to provide an extremely fair environment, for gamers to immerse themselves in a no pay-to-win fantasy world.
So right after the arrival of iOS 10 and subscription support for games, we launched Teon under subscription model in Taiwan and Hong Kong in December. The result has been very encouraging. We did no advertisements at all but the words just spread among hardcore gamers. We stayed on top 3 in paid download chart for more than 300 days. Although unlike successful free-to-play titles we are not making millions per day, but it is the healthiness of the growth curve and stickiness of gamers that matter. The average daily online time of Teon players is more than 3 hours, with 20% of them choose to subscribe to enter the huge map and explore the dungeons.

Without subscription model support, we would be forced to compromise our dream to provide an extremely fair environment, for gamers to immerse themselves in a no pay-to-win fantasy world.
One may imagine Lakoo was stuck in the previous paradigm, unfamiliar with free-to-play model. The opposite is true. Lakoo launched the first free-to-play mobile MMORPG in 2005 in China. That was 2 years before iPhone was announced by Steve Jobs, 3 years before App Store was launched, and 4 years before in-app-purchase were available. We actually developed MMORPG on feature phones with 240×320 resolution and lower, on 2.5G cellular network.
In fact, there has never existed a sizeable paid download game market in China, where piracy and content is free are the norm. Having to buy contents is beyond the imagination of most people. Free-to-play, in-app-purchase is the only possible model for mobile games. In China, we had been making free-to-play games before the world started to do it.
In 2009 February we launched Empire Online, our fifth MMORPG, which then became the largest mobile online game in China. The mobile game market was proven to exist — no one was really sure before then — and Tencent invested in Lakoo, followed by Sequoia Capital.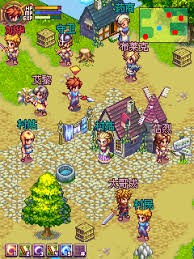 Later on, we've ported Empire Online to iOS and Android. It is the oldest title in our portfolio in App Store and Google Play. To be very honest, we have considered removing it from the store to focus on Teon, but our fans just wouldn't let us. So we are still operating it to keep our players happy.
In China, having to buy contents is beyond the imagination of most people.
The brief history also explains why Chinese game companies are so good at free-to-play model. So good, however, it gradually developed into another extreme. Games are all player-vs-player basis so people paid in order to defeat others: individuals vs individuals, groups vs groups. VIP system pervades and whales are worshipped — literally — say a statue of the top paid user is exhibited in the game hall, where others have to bow every time s/he logs in to the server. And more. Some people are still enjoying the model while some others, notably the hardcore gamers, quickly lost their interest in mobile games completely and turned to platforms like Steam where they could simply enjoy playing games.
It is within this context that Lakoo started a project in 2012 to create a fair-to-play, traditional MMORPG on mobile. It was a 1-year plan which turned out to last for 4 years. It consumed way more resources than we anticipated, especially because mobile game engine were not mature than and to maximise performance we opted to develop the MMORPG in C. It has induced 10 times more workload, but it is also how hundreds of players fighting against one another in the same mobile screen is made possible. And that is, of course, Teon.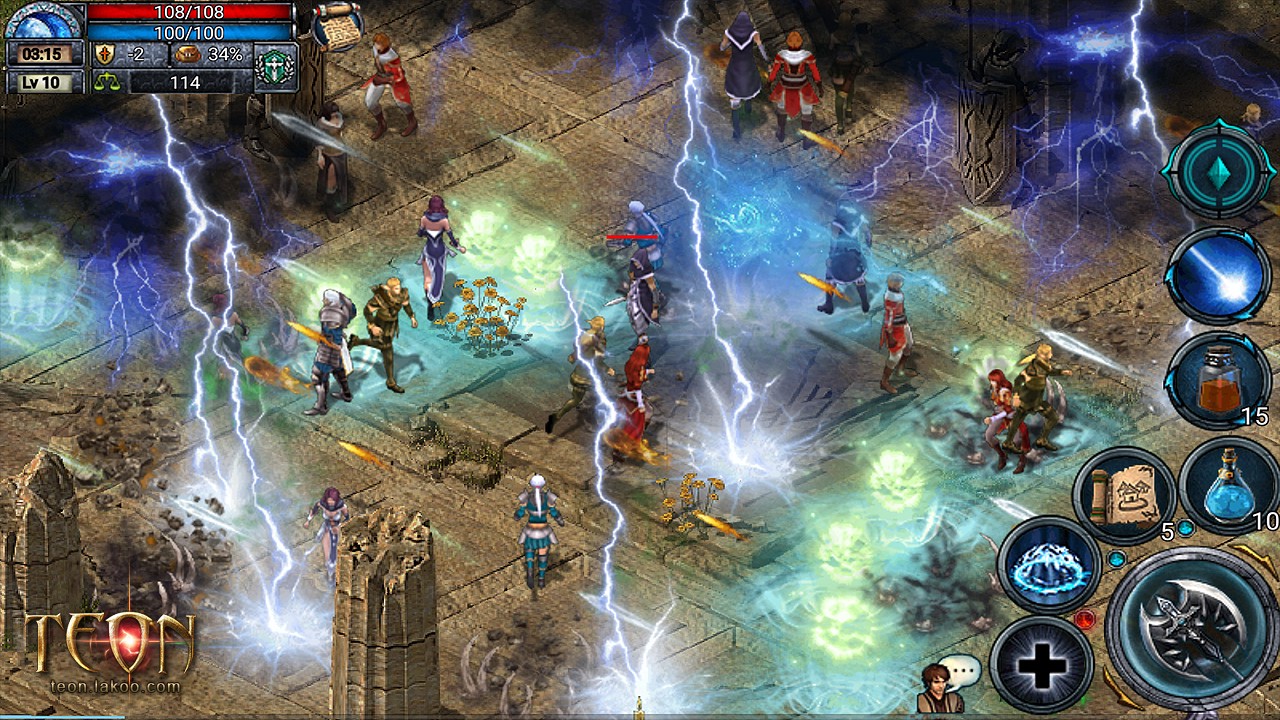 Despite all these hard work, previous achievements and successful trial launch in Taiwan and Hong Kong, we have no idea how the rest of the world will perceive such a game with completely different logic from the mainstream. If we fail and nobody is interested in it, we shall accept the fact without regret. But we will regret if we don't give gamers around the globe a chance to experience an all-fair, no pay-to-win fantasy world in Teon.
That is what we do know.